*MERE WOOL BAL.L*

is an attempt to knit soft structures with loose holes and persisting connections - to purl wool / words / relations might engender interconnections (poems, patterns...). a ball of wool can be a beginning.but also a ​bal (the french ballroom)​ is possible.
From poets' perspective, words pass before our eyes and question the visual power of the text. Power is, in this case, conveyed to us through the political tone of words. This performance is a survival strategy that draws its inspiration from a few, sometimes forgotten, Latin American poetic works.
This is an attempt to put the body in the text and the text in the body with a particular interest in approaching the powerful connections between reading practices and dance. Are the words accurate and lucid enough in order to describe how objects affect perception? The disguised irreverence, the monstrosity, the ugliness and the unbearable are shared strategies, in poems and in body movements, and serve in this project to extricate the form of things from their assumed stability.
We ask the poets; we scrutinize not only the words but even beyond the materiality of words, recognizing to the objects their existence. This singular poetic universe (Girondo, Pasos, Arbeláez, among others) provides the objects with the ability to knot what wrinkles and writhes in our perception of the reality. The texts contain lots of porous tactics which constitute the non-conventional language. It's the description of the intensity existing in the contents of the materiality of the objects. We examine the text in its material contents to unwind it like a thread. The result is half beast-half object.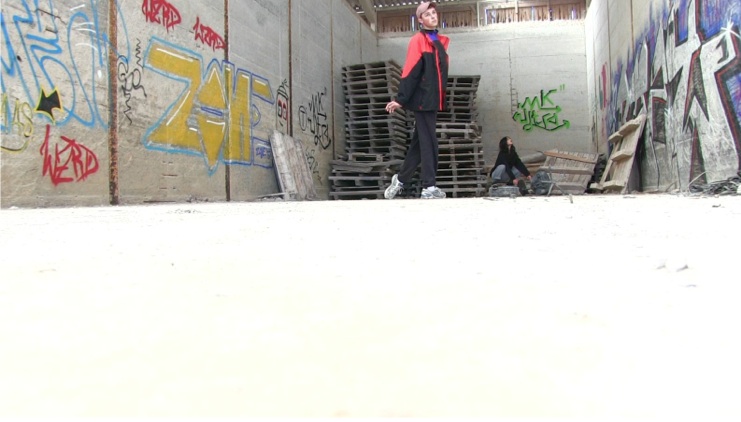 Concept and choreography: Nikolas Stäudte and Oswaldo Mogollón

Oswaldo Mogollón was born in 1989 in Bogotá. His itinerary began with the practice of a manual craft: woodworking. At the end of his university studies, bachelor's degree in Performing Arts, at the National Pedagogical University of Bogotá, he gave drama lessons for an amateur audience, especially in prison. Self-taught dancer, he nourishes the project to mount and play a show in France, which he did through the performance La Transtrace at the Théâtre La Vignette in May 2016. Actually, he continues his studies of Master 2 in Live Arts in Montpellier with also one year Master in Choreography und Performance In Justus-Liebig Universität.

Nikolas Stäudte is currently studying Applied Theater Studies in Gießen.





thu June 27th 16.30-20.30

sun June 30th 16-20h